Xiuhe necktie factory became the first batch of beneficiary in the tax reform of Shengzhou National Tax Bureau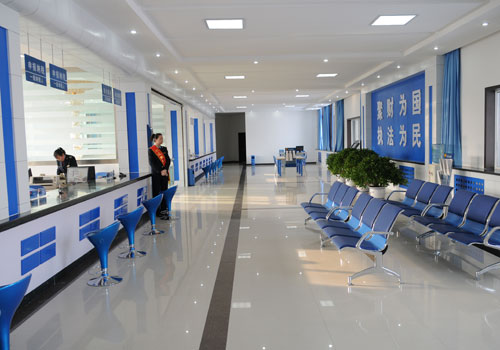 "It is amazing that we applied for tax rebates yesterday and got the tax rebates next day.
The high efficiency makes us feel so happy."
Alice Zhang from Xiuhe necktie factory said.
Shengzhou is called "The necktie factory of the world". It is the biggest neckties production base
and can provide 300 million neckties every year.
The output of the tie accounts for 90% of China and 60% of the world. Among them,
160 million are exported abroad,
A few days ago,
Shengzhou national tax bureau launched tax rebate policy reform
to help the neckties manufacturers improve themselves, expand export trade and promote economy.
Xiuhe is luckily one of the seventy top grade export enterprises,
and we can enjoy the welfare preferentially.
We can complete tax rebates within two days.
The policy can relieve company's funding pressure effectively.
Now, with the support of the government,
the necktie factory of Shengzhou will have a bright future.
we can offer all kinds of custom vest , ties, bowties, and etc. just
contact us