We attended the 120th Canton fair, and We got a huge success As usual !
There is a huge Business event in Guangzhou every Spring and autumn, it's named The Canton fair.
For the vast majority of Foreign trade enterprises,
the Canton fair means the Channels to show theirs products to customers from all over the world.
And It also means the same thing to Xiuhe tie factory.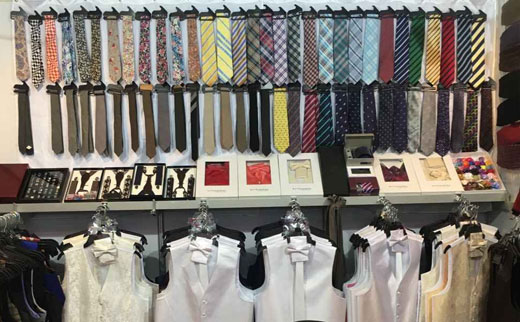 We attended the 120th Canton fair in early November.
We brought our main products, Men's tie, bow ties,
waistcoats, Pocket squares, scarves and other clothing accessories.
All of them are Very popular in the past years to our Foreign clients,
and we also took many new products with latest design and style.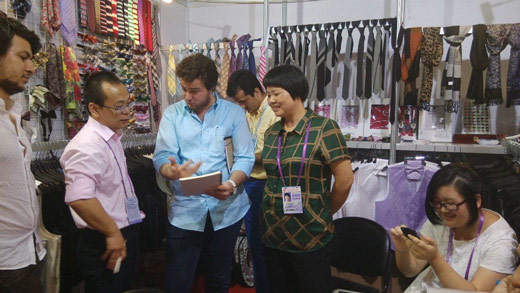 Hundreds of design,Thousands of products,
Our store has attracted hundreds of customers during just a few days.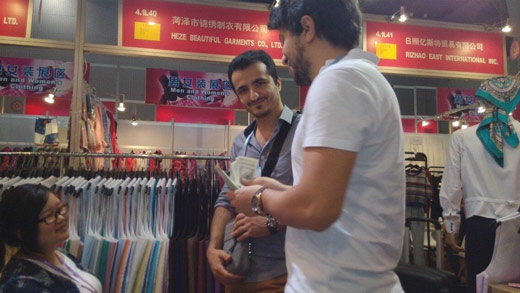 They Touched the fabric and Enjoyed these styles,
After listening the introduction of our salesmen,
many clients Shows great interests.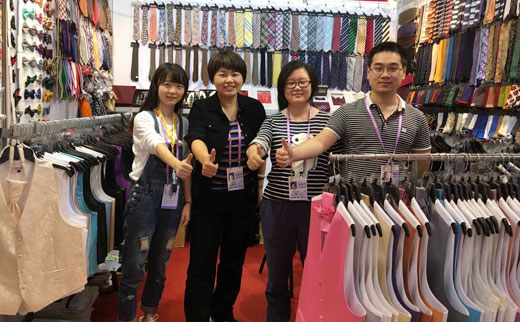 In the end of the Canton fair,
We successfully got more than one hundred Interested buyers and hundreds of Business cards.
A huger success than before.
Xiuhe tie factory professionally customize men's tie,bow ties, waistcoats,
Pocket squares, scarves and other clothing accessories, and has More than 18 years of production experience.
We have Independent design department and keep up with fashion trends of the world,
Our young designers develop new products Every once in a time
Want more different fabrics and printing patterns?
Welcome to Xiuhe!
we can offer all kinds of custom vest , ties, bowties, and etc. just
contact us