The nobility of ties-The silk ties
For your dressing and temperament, when you have a higher pursuit,
a low-cost polyester tie I think is not suitable for you.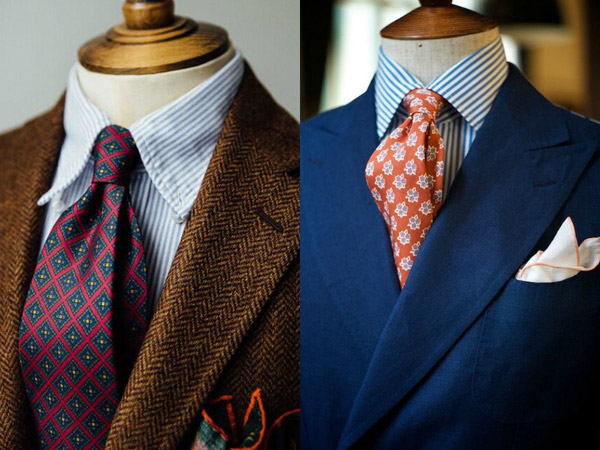 At this time, you need a more high-grade tie-the silk tie.
The silk ties are considered to be the nobility of ties,
because of not only its high prize, but also its comfortable feel.
And they usually have several kinds of processing technology.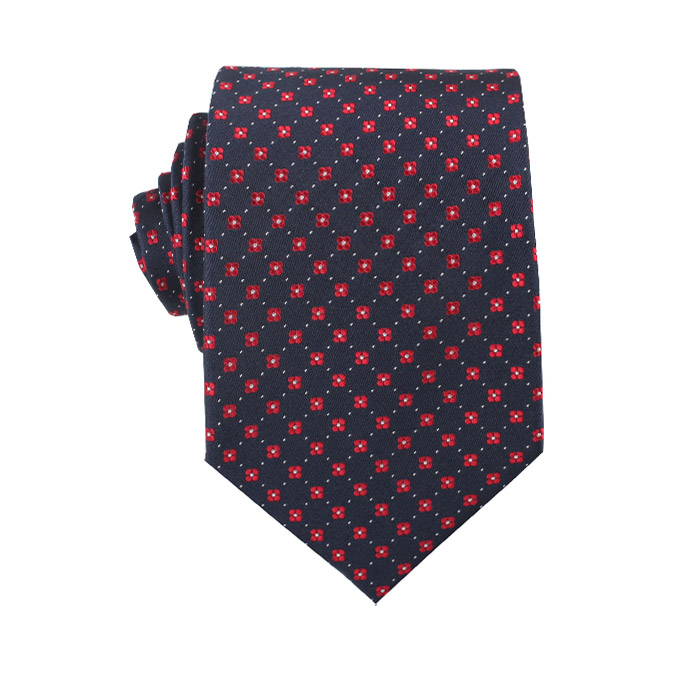 The silk printed ties. Put the white silk fabrics
As the raw fabrics, and print the designed patterns on them,
the patterns can be everything you like.
Compared with other processing technology,
The printed ones are cheaper. And sometimes they look like the low-cost ones.
In order to make the silk ties more high-grade and beautiful,
the silk jacquard ties arises at the historic moment.
They are woven by the looms with silk thread
and have more thick fabrics and more stereo feeling decorative patterns.
Naturally, they look more upscale and more expensive than the printed ones.
To raise your temperament, the silk jacquard tie is a good choice.
Xiuhe tie factory is a professional custom tie manufacturer
with 17 years' experience in designing and producing men's middle and top grade ties,
We can provide all kinds of silk printed ties and silk jacquard ties,
Now, we luckily hear that the latest silk ties from Xiuhe tie factory
cost only US$ 4.4–5.0 / Piece, What are you waiting for?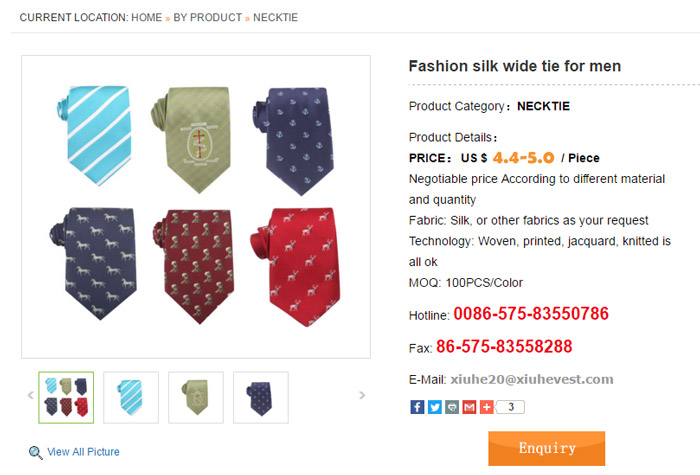 we can offer all kinds of custom vest , ties, bowties, and etc. just
contact us